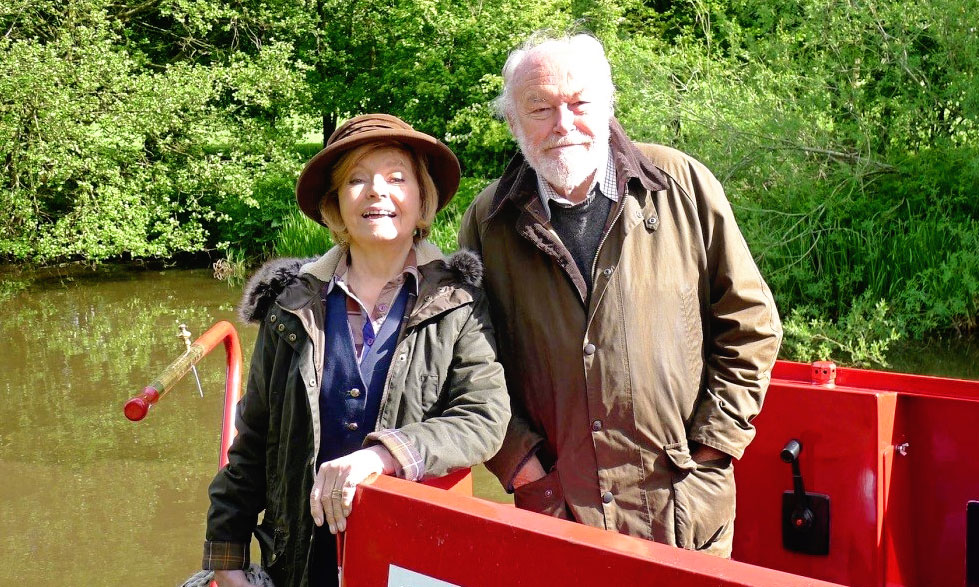 None of us is getting any younger, and some of us may have begun to ask ourselves how long we can continue a boating lifestyle. For an answer to that question I enthusiastically refer you to Tim West and Prunella Scales and their remarkable British television documentary series, "Great Canal Journeys," now available on YouTube.
In 34 individual episodes, "Great Canal Journeys," focuses on an active, but aged thespian couple who have canal boated (mostly in Britain) their entire married life, raising two sons along the way.
My wife, Za, and I dabbled in "narrowboating" in England a few years ago ["Narrowboat Adventure," July 2016, Good Old Boat magazine] and enjoyed everything about the experience. But viewers needn't have experienced canal boating to appreciate this charming and inspirational series that's more than a travelogue and operates on many levels. Not only do you have a couple in their 80s operating different boats in canals and rivers of England, Scotland and Wales, France, Holland, Ireland, Italy, Sweden, Portugal, India, Thailand, and even the Nile River in Egypt and the Rideau Canal in Canada, but it's a couple who are honest and straightforward about getting old along the way.
Tim and Prunella's adventures are also a touching glimpse into a loving relationship that has matured through the years as Pru has developed dementia. At the beginning of each episode, Tim explains Pru's "slight condition," that it is "very mild, but she does have trouble remembering things." Pru acknowledges the "nuisance," but assures the viewer that her condition doesn't stop her from remembering how to open a lock gate or make the skipper a cup of tea. But as the series progresses, Tim confides that Pru is increasingly "living in the moment," which is why the canal's familiar, but always changing, scenery and wildlife is so comforting to her. Their grown sons also make appearances to share their perspectives on the challenges their mother faces. And while Pru's condition is an aspect to their story, it plays little part in the adventures they invite us to live vicariously.
Stuart Heritage, TV critic for The Guardian, describes "Great Canal Journeys" as "one of the most underrated series on television." He adds, "Watching 'Great Canal Journeys' is like catching a glimpse of a lovely old couple holding hands in the park, except they're letting you follow them around for an hour." One of the aspects of the production that make it such compelling viewing is that both Tim and Pru come from strong theatrical backgrounds, so they are adept at expressing themselves before the camera. The show is not only a visual delight, but also an auditory delight.
And if the name Prunella Scales sounds familiar, it may be because you're a fan of John Cleese's classic comedy series, "Fawlty Towers." Pru played character Basil Fawlty's domineering wife, Sybil, with her familiar retort "Basil!?"
In Tim and Pru, I see my own parents in this series, but I also catch glimpses of Za and myself, not too far off in our own future on the water, making the very best of what time we have left. In that regard, this series is a true inspiration. Goals never die, they just evolve. Never surrender to age!
"Great Canal Journeys," More4/Channel 4 production (34 episodes)